We spend a huge amount of time in our home environments. It's only natural that we want these spaces to permeate a cosy feel to help de-stress and relax. However, when you want to create a cosy room, without guidance it can be a daunting task, even for the design savvy.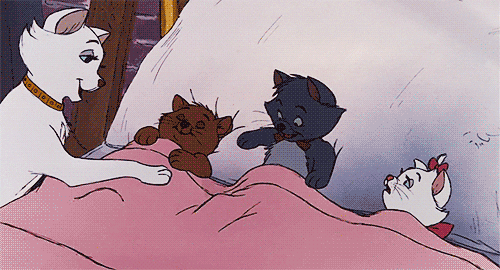 Fear not, we're here to walk you through the basics. We collected some simple tips and tricks on how to create a cosy room; things like necessary changes and what you should be paying attention to. We believe it'll be well worth the effort since a home is where we go to unwind.
How to Create a Cosy Room:
Lighting and Atmosphere
Your choice of lighting will directly impact, or not set the mood of an environment immediately – getting this right is the key to cosiness.
The main thing to remember here is to avoid overhead lighting if possible; creating different depths of lighting by using sconces, side table lamps or even a decorative reading lamp is an excellent way not to overpower the warmth of a room and by highlighting specific areas of space.
Another choice is to dust off your unused fireplace – bring it back to life for a gentle, warming light option. This warmth you bring into a room by minimizing the light to a subtle vibrancy, you'll create an atmosphere that is memorable and refined by modern standards.
Texture
You can never introduce too much texture into a room you're converting to a cosy haven. By adding touches of varying textures throughout a room, it will bring the environment altogether.
Even if you decide to mix and match, wools with stone or glass with metals, they will complement each other. Be cautious to limit yourself to 3-5 different varieties; you could overstimulate yourself and create an intense environment instead!
Aim for contrasting textures, such as a faux brick wall as an accent paired with the softness of a wool throw, and you'll be adding depth and comfort to the space with only a few simple changes.
Refurbishing Old and New
Make use of what you have. Just because you're revamping an interior doesn't mean that your previous furniture has to go to waste. Combining old and the new items will create a theme that follows the typical look of a mid-century modern space. It will not only keep you up with modern interior trends, providing a fresh overall aesthetic, but it will also be timeless and easily altered to fit your needs in the future as well.
This combining technique works because older and well-known pieces of furniture soften the harshness of newly-decorated or overly themed room.
By getting rid of clutter with stealthy storage, you'll be able to bring new life to pieces of furniture you already own. You would be surprised at how much of a classic statement can be made out of what we already have.
Placements
The cosiest homes are the spaces that feel the most inviting and lived in. Introducing mindful placements throughout the room to keep decor and furniture at an equal balance will create a mood in itself. By strategically placing your seating area, bed, or other main focuses of the room in the centre for maximum natural light and closeness, you'll find that the room will feel not only more lived in but also less lonely and empty. The space will become more like a living a breathing environment that's welcoming.
The Bottom Line
When you want to create a cosy room, you'll be met with obstacles and road bumps, but by taking it slow and creating a space that makes you happy and warm from the atmosphere, you'll accomplish your goal. It won't happen overnight, but with these subtle changes and alterations, you'll have a space that you thrive in.
This was a guest post by Irina Vi, from Design Flicks. Irina is certified in advertising and relations, a specialist in design and a copywriter.