As temperatures cool, a comfortable, cosy bed is a must. It'll soon become your Sunday morning haven (if it isn't already).
Your bed should be a warm place to land at the end of the day. If your bed is too cold, it can be difficult to get to or stay asleep. You can make your bed warmer and cosier by updating your bedding for the winter with the right mattress, sheets, bedding, and other stylish things that can help you stay warm at night.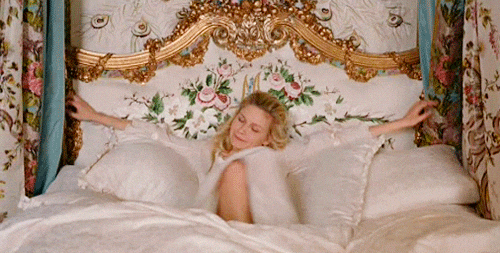 How to Create the Perfect Cosy Bed
Choose a Mattress that Sleeps Warm
Some mattresses sleep hotter than others. For example, innerspring mattresses tend to be more breathable while memory foam mattresses often retain body heat. It's important to remember that a mattress which retains body heat could be uncomfortable during the summertime, it can make your bed warmer and cosier during winter. So, unless you're switching each season you should evaluate what's more important to you.
If you don't already own a memory foam mattress, consider a foam mattress topper. It can help keep your bed warm in the winter and be removed during warmer months.
Update Bedding for the Winter
Cool, breathable sheets are a lifesaver during hot summer months but they won't do much to keep you warm when the temperature drops. So, switch to warmer bedding during the winter.
Materials:
Flannel: flannel is warm, soft and cuddly – it does a great job of retaining body heat.
Fleece: fleece sheets are hypoallergenic, soft, and comfortable, like flannel with good temperature regulation.
Style Considerations:
It's a good idea to swap out your quilt, duvet or comforter for the winter as well. A light coverlet or quilt might be comfortable during summer but a comforter or duvet will be more appropriate for winter and will give you the opportunity to mix up your style throughout the year.
A down comforter can be cosy and offer the most warmth. Down comforters are a good alternative for allergy sufferer since they're hypoallergenic. With a duvet cover, you can alternate the interior with down during the winter.
If you prefer to keep the same bed cover year-round, or don't have the finances to keep switching between, then a simple fluffy blanket will do the trick!
Winter Sleepwear and Accessories
What you wear to bed is just as important as what you sleep on when it's time to cuddle up and doze off.
For the Body:
Warm pyjamas made of flannel or fleece can help keep you warm at night and when you get up on a frosty morning.
For the Feet:
One tip is to place rugs or slippers next to your bed to reduce shocking temperature changes when stepping onto a cold floor.
For the Bed:
Likewise, warming items such as hot water bottles and electric blankets can help create a cosy bed. However, safety is key; hot water bottles can burst or cause contact burns and electric blankets can be a fire hazard.
When using a hot water bottle, you should always use a cover or wrap to prevent contact burn. Only use a hot water bottle to warm the bed and always remove it before going to sleep. Make sure to either empty it or place the hot water bottle out of reach. Never use a hot water bottle with an electric blanket and don't lay on top of a water bottle. If it's damaged in any way don't hesitate to replace it.
Electric blankets can cause fires, so they should be used with caution. Don't use a blanket older than 10 years and avoid both washing machines to clean it and running the cords under your mattress. Electric blankets with automatic shutoff are ideal, otherwise, you should turn the blanket off before you go to sleep. Never fold or bunch up the blanket when in use, and keep it away from pets as they can cause rips and tears that'll expose the wiring.
A cosy bed should be the tip of a cosy bedroom in winter, when combined you'll never want to leave your sleep sanctuary!
Sara Westgreen is a researcher for the sleep science hub Tuck. She sleeps on a king size bed in Texas where she defends her territory against cats all night. A mother of three, she enjoys beer, board games, and getting as much sleep as she can get her hands on.