The nights are drawing, the temperature is dipping down, and it's getting even harder to leave the shower in the mornings. You know what time of year it is, oh yes, oh yes, it's autumn time! (Which means cosy interior design ideas for autumnal home decoration coming your way!)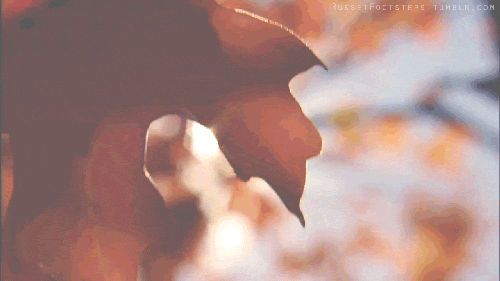 Honestly, at A Fancy Home, we think that autumn and winter get a bad reputation. Who cares if it's cold and dark? However, since you're going to be indoors more, it's time spruce it up a little. We're thinking open fires, toasted marshmallows and hot chocolate (hang on, when are we not thinking about hot chocolate?)
Switching interiors up for autumnal home decoration is both seasonal and comforting since they go hand-in-hand with cosy interior design ideas. If, however, the idea of autumnal home decoration leaves you more scared than snug, then fear not – A Fancy Home is here to help!
Cosy Interior Design Ideas for Autumnal Home Decoration:
Burn, Baby Burn
Sorry, no disco inferno here. One of the best things, when the weather gets cold, is being able to turn on your fire and get cosy!
It's scientifically proven that humans love open fires. Not only are we proven to become more sociable but it puts us at ease, so significantly that our blood pressure drops when in the company of a blaze. It's no surprise then that the first of many cosy interior design ideas began with a naked flame.
If access to an open (or even fake) fire is looking unlikely, whether that's due to a non-working fireplace or just lack of, then remedy your autumnal home decoration with clusters of candles in your living area instead!
Fur Rugs
Another way to keep the seasons at bay is to adorn your home with (faux) fur rugs. The thick, fluffy texture will add a homely and comforting aesthetic to your home. Fur rugs add a cosy touch by both softening and warming cold, hard floors.
From cowhides to sheepskins and reindeer rugs, most natural patterns will pair easily with other cosy interior design ideas. If you're not sure where to start, take a peek at our rug buying guide for advice.
Thick Throws
There's a theme to autumnal home decoration, and it consists mainly of elements that allow you to wrap up warm and ward off the winter chill. It is particularly noticeable if you have leather sofas that hold onto the cold air.
Imagine packaging yourself up in the midst of a large throw while watching Love Actually – A CHRISTMAS MIRACLE! Simply adding some throws to your lounge area will increase the "lived in" vibe, which is the fundamental building block of cosy feelings.
Burnt Orange
Autumn, you say – home decoration you say? Well then, burnt orange is the colour you need. From decaying leaves to pumpkins, cinnamon, and fire – everything stereotypically autumnal is orange, burnt orange.
Ergo, when looking for cosy interior design ideas or autumnal home decoration follow the colour palette of the season itself: orange and burnt orange, burnt umber, wood, brown, red and burgundy. If you can find it in a dying leaf, then you should be able to find the same colour in a seasonal item of home décor.
Fairy Lights
Choosing the right type of lighting for a room is paramount to the ambience. Light layering; (using numerous light sources like candles, lamps and fairy lights rather than one overbearing, bright light); helps to soften the atmosphere and set the tone by choosing the amount of light to add.
Fairy lights are the little black dress of cosy interiors. Ensure that your fairy lights are a warm, yellow colour and not a bright white tone and you'll be well on your way to a cosy autumn!
Natural Materials
Maybe it's caveman instincts that hark back to a long-forgotten time but incorporating natural materials in your home will give it an autumnal feel.
And don't just stop at natural materials either, try to choose home décor items that are in their natural state too. What does that mean? Laminate flooring, for instance, won't cut the mustard. We're talking about decorating using materials like raw wood. Raw wood looks great in a variety of ways, such as coasters, stools or side table.
A Bookshelf
Bookshelves aren't just for Christmas… but they do look particularly poignant in the colder months. Losing yourself in a good book in front of a roaring fire is the picturesque dream of autumn. Therefore, having one ready to peruse will automatically make your interior homelier.
It's easy for a bookshelf to become neglected and stacked tall like a buckaroo, so if you're making a concerted effort to arrange autumnal home decoration then spend some time giving your bookshelf TLC. Arrange your books in colour or size order, or use a varying pattern of horizontal and vertical stacking. Make sure to leave spaces for pictures, candles, and plants to break up and decorate the shelf.
A Hanging Chair
When it comes to cosy interior design ideas, it means "things to make you comfortable" – that's what being cosy is.
Installing a hanging chair may seem a little extreme just for the changing of seasons, but realistically, a hanging chair would be ideal any day of the year, but it'll get especially used in the colder months.
A hanging chair will provide the perfect cosy nook to get lost in a book and add a contemporary aesthetic.
What autumnal home decorations have you added to your home? Let A Fancy Home know on Twitter and you could be featured!