Is your home interior starting to feel a bit old and flat? Perhaps it's in need of a new lease of life? Saving up to work on that home decorating idea never works out. There's always a rainy day to swallow your stashed-away cash. So, use some imagination to make your money go further.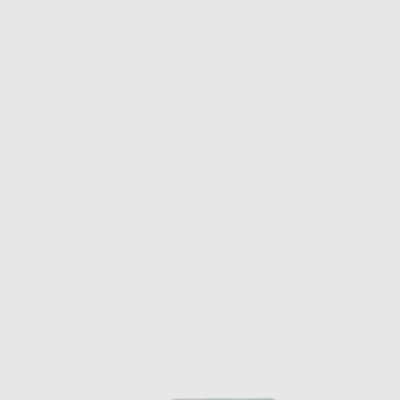 If you want to make a big impact on the way your home looks but don't want to it to have a similar impact on your wallet, a few small changes in decorating can have the transformative effect you are looking for.
Here are some quick and easy home decorating ideas for you that won't break the bank!
24 Cheap and Easy Home Decorating Ideas:
Firstly, set the mood. Your project needs a formulation of great ideas to be successful.
Start with a mood board. It can be a regular cork board or an entire blank wall. Gather your thoughts and cut out samples of fabric you love, paint colours that you adore, or home decorating ideas from magazines and pin them on. Timeless classics, big impact statement pieces, modern and cutting edge – the choice is all yours. Whether in reality or using something online like Pinterest, you can start to form a picture of the place you want to live in, surrounded by the things that make you happy.
A Lick of Paint
If you are looking for an instant lift, nothing has a greater impact than simply changing the colour of the walls. This option is quick, easy and inexpensive.

If you want that expensive heritage paint you saw in a magazine, then ask for a sample pot and have it mixed to match. A fraction of the original spend! The quality will not be the same, but you should be able to get the colour spot-on and save your money for the rest of the room re-vamp.

If you want a minimal option, then simply hanging a tapestry is quick and easy fix!
Decals
If you are a bit commitment shy when it comes to decorating, decals that simply peel and stick offer a quick and easy way to update any room instantly; and with so many options out there you can easily create something very personal to you and your style.
Update your Accessories
Another of our favourite cheap and easy home decorating ideas is to invest in new throws and cushions to add colour and texture to a living space. Try rotating these throughout the year with the change of seasons to keep things fresh. Similarly, new bed linen will immediately update your bedroom or guest room.
Minimise Clutter, Maximise Space
Decluttering costs nothing but can have a huge impact on your living space. What doesn't go to charity or the dump can be re-organised with cool and innovative storage options. You could also try repurposing a ladder to make shelves or for nifty hanging space.
If you must have 'stuff' – as we all do – then hide it in baskets, the bathroom will be instantly larger and revamped. Remember some oversized white, scented candles, and you're ready for a long soak after all that hard work!
Give Old Faithful's a Make-Over
One of the most straight-forward of our easy home decorating ideas is to update dressers, chests of drawers and kitchen cabinets with new decorative handles. Another simple fix is to refresh doors, wardrobes, dressers and shelves by decorating them with brightly patterned wallpaper.
Rethink the Lighting
What you do with your lighting is so important and can transform the mood of any room. Use tinted bulbs and install dimmers on switches to add drama and ambience in areas such as the dining room and bedrooms. This is also good for energy efficiency.
Go for a mix of overhead and task lighting in your bedroom to ensure that you have the ideal light for every purpose.
Refresh your Lampshades
Continuing with the lighting theme, swap out old lampshades for new coloured shades or buy floral printed ones to change the mood of any room. You can even paint existing shades if you are feeling creative as well as thrifty.
Use Mirrors
The addition of mirrors will add light, space and drama to any size room. Hang them on adjacent or opposite walls to your window to reflect light and give the impression of more windows. You can mix and match the size and frames to give the space some character.
Window Dressing
Don't forget the role that natural light plays in a house. Transform dull windows and let the light in by keeping them clean and ditching light-blocking window treatments. There are lots of ready-made options out there.
Add Rugs
The simple act of adding rugs, or indeed taking them away, can make a big difference to a room. Consider changing your floor coverings with the seasons. Even rotate them from room to room to implement change without spending the earth.
Hang a Gallery of Photos
This can make a great personalised feature to liven up any room. One way to approach it is to group your photos and frames by theme such as family, travels or simply good times.
Create your Own Art
Display pressed flowers in frames on the wall or print your children's artworks on canvas or in simple frames and update them regularly. Another great way to make a splash, and to express some of your personality in your home, is to go for a photo mural that covers an entire wall.
Showcase your Collections
Have you accumulated such things as candles, vases, decanters or ornate coloured bottles gathering dust on surfaces or tucked away in cupboards? Bring them together in one place, such as the mantel or fireplace, and make a feature out of them.
Repurpose, Recover and Renew
Upcycling is a fun, inexpensive trend that's also environmentally friendly. Try recovering old upholstery with bold new fabrics, repurposing mirrors to make a drinks tray or chairs for bedside tables. If you are any good with a sewing machine, you could also recycle favourite tea towels to make cushion covers.
Replace Shabby Items
Chucking out your old doormat or shower curtain will make an instant difference, at the minimum expense. Clean the whole room from top to bottom. Then de-clutter, leaving only the prettiest pots and towels visible. It will make your home feel far more welcoming.
Bring the Outside In
The concept of incorporating nature into your interiors is a big trend for this year. You'll give a room more life by simply placing a plant in a dull corner. You could also uplight from the back or even decorate with fairy lights to add some magic.

If you want to bring the outside in, literally… go for a long woodland walk and collect your decorating thoughts and some fallen branches. Take them home, spray paint them in a metallic shade, or one to match the walls and place them in a corner for a real designer feel. Use a little battery powered spotlight from below for a wonderful lighting effect. At Christmas, they can double up as a tree!
A Budget Kitchen Remodel
Kitchens can be notoriously expensive. If you're happy enough with the existing layout, then just change the doors, and leave the cabinets as they are. It's a brand-new look for a fraction of the cost. If you like the open look of clear glass modern kitchen cupboards, then simply REMOVE your doors. Use wicker baskets to store smaller items. Display colourful pottery in groups of three or five items, keeping the same colours together. Roll matching placemats and add some vintage jugs and jars. A new look that'll just cost you for the new accessories, which might be picked up at a local craft sale or boot fair.
To the Boudoir…
For your body and mind to recover from the stresses and rigours of the day your bedroom should provide a calm, inviting haven for restful sleep and relaxing downtime. If you don't think that your bedroom offers such a sanctuary, it may be time to give it a bit of an update. With a little planning, you can transform this space over a weekend by introducing a combination of thoughtful decorative accents and simple DIY projects.
Create Space
Carry out a thorough audit of your bedroom furniture and remove any unnecessary items and clutter. You should particularly avoid bulky wooden furniture in small bedrooms. Create more space by going for wall mounted adjustable bedside lamps, use hooks, and floating shelves to organise your books, photos, and other personal items. Utilise bay window spaces by including cushion-topped window seats that double up as storage.

If you are considering something a bit more ambitious, look to see if you can open up attics and crawl spaces to enlarge the height and floor area of your room.
Make your Moves
If you want to make an instant impact, just changing the bed to a different spot can give your bedroom a whole new aspect, and may even offer you a better night's sleep.
Have a peek at what's going on under the wall-to-wall carpet and reveal your hardwood floor, then complete the look by adding rugs on either side of the bed. You might also want to add a nice comfy reading chair by the window or in the corner. That will offer a calm space for retreat when needed.
Mix It Up
When planning colour schemes and purchasing accessories for your room remember to mix and match. Matching wallpaper, curtains, and bedspread will be too much and will drown out everything else. Also for a more eclectic yet pulled-together look, mix up old furniture with new and use contrasting fabrics.
Make the Bed
The bed is the focal point of any bedroom and should not only look cosy and be inviting but also offer you a place for your body to rest and recover.
Replacing old bedding will make the world of difference instantly. Go for a big floral print or patterns against plain linen sheets and top with contrasting pillows, cushions, and a throw at the end of the bed to offer an accent of colour and, more practically, some extra warmth in the winter.
Indulge in Some Pillow Talk
Further super cheap and easy home decorating ideas: simply add extra pillows to the bed – it adds personality, volume, texture, and colour. Be bold in your choices and mix it up by including small and large prints, florals and geometrics.

Beware of going over the top though. A surfeit of cushions and pillows can overwhelm a small space.
Update the Headboards
Another way of making an impact when you want quick results. If your budget doesn't stretch to a new headboard, consider customising your current one or a second-hand one with paint or fabric.
If you don't have a headboard to update, try adding wallpaper or fresh paint to create a feature wall behind your bed.
Create Comfort Through Texture
What you can touch and feel is a big part of creating comfort in your room. You can conjure this through the use of different fabrics, rugs, accessories, ornaments, bedspreads, pillows, cushions, throws, frames, window treatments, floor coverings, etc.
As you can see there are a myriad of ways that you can spruce up your home without the need to completely gut and tear it apart. All of these jobs are easy little ones that you can steadily plough through on Sunday afternoons.
Stay up-to-date on more cheap and easy home decorating ideas, home improvement tips and interior design news by liking A Fancy Home on Facebook!